First of all, I recently updated my "About Me" and "My Journey" pages that you see above. Check them out while you're resting :) And if you're new to my blog, they will catch you up without having to read too much! Hopefully, I'll have "The List" posted soon. Maybe even later today if I have the time!
And now, to distract me from all the things wrong with my life, Sunday Social!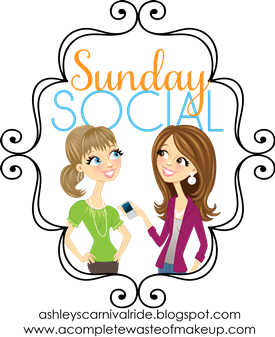 1. 5 items you can't live without on a daily basis(water, food, shelter, and clothes dont count)
My iPhone, running shoes, Coke (a cola), Roku, and my "Forgetting Something?" notebook.
2. All time favorite book? Why?
The Truth About Forever by Sarah Dessen. Although it's a book for teenages (technically, I still am one...so there.) I think that there is so much to learn from it. I got in from the library in 7th grade and I read all night until I had finished it and the sun had come up. I have never felt so close to characters in story as I did to those ones...
3. Something you'd like to accomplish before the end of 2012
I would really like to be...Happy. Truly genuinely okay with the place that I'm in and happy no matter what odds are against me at the time...
4. If you could go back and relive any year of your life which year would it be?
I would relive the year before my grandma died. I would take advantage of that last year that we had together...
5. What do you wish people knew about you without you having to tell them?
I wish that people knew how hard things have been for me... You never know what a person has been through, so you should always treat them like they deserve the best. Because they probably do...People don't do that enough. I think if they knew that I never ever get what I want or need maybe they'd understand why I am the way that I am.