I love songs that have clapping for some strange reason I cannot understand.
I despise bottled/purified water. Instead, I drink water from the tap.
I'm pretty sure that I'm obssesed with spaghetti. I love it more than anyone should love any food.
I made that a couple nights ago. It was amazing...
I'm always trying to think of a better, more efficient way to get things done.
I hate to spend money, so I heavily justify every purchase I make.
I can sit through an entire movie and get up and leave about 20 minutes from the end because I'm just tired
of watching the movie.
I can't whistle.
When I was little, I had serious trouble learning how to skip.
I would probably sell my soul for a pork salad from Cafe Rio
When texting people, it drives me insane when they use poor grammar.
I thought I would really hate twitter, but I'm pretty much in love with it.
I really like to write lists, but I have trouble actually thinking of things to put on them once I begin writting.
I am super passive agressive even when I'm not trying to be...
It makes me crazy when someone pushes the toothpaste up from the middle of the tube. Start at the bottom!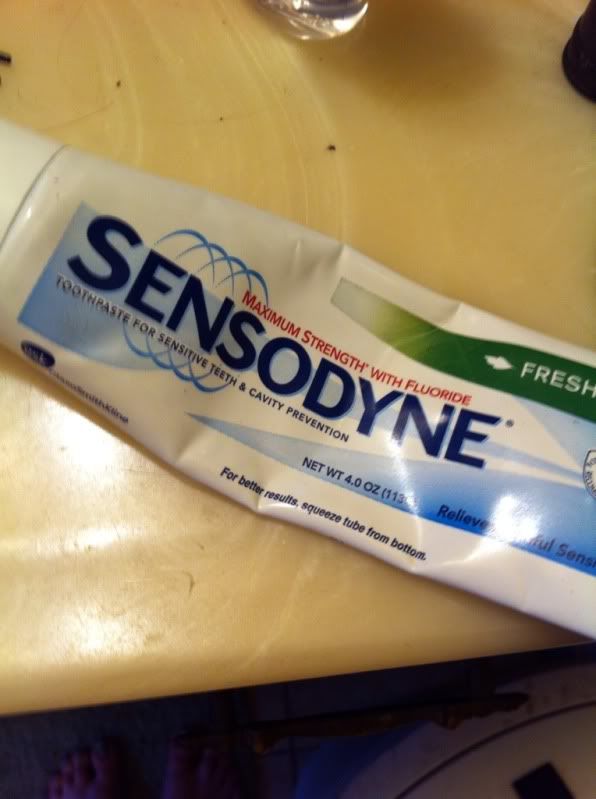 I was pissed this morning when I saw this...who else uses MY toothpaste?
I can't bring myself to throw out papers that have any type of sentimental value.
I am afriad of my bike ever since my accident. Sometimes I have nightmares about that day...
I have wished all my life that I could sing like Christina Agulara...weird? probably.
I love The Beatles. Like really love them.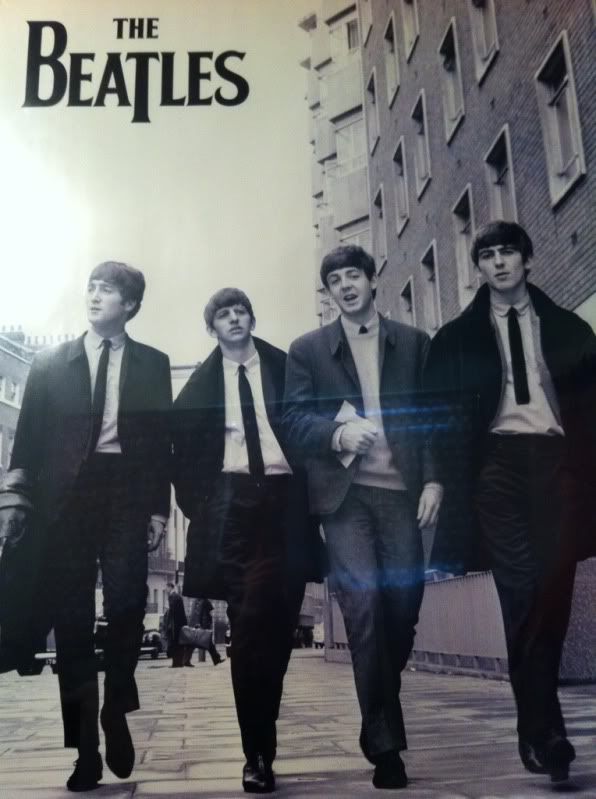 Big ol' poster in my room
When I learned to play the piano as a youngin, I got soo frustrated with it, I quit. I wish I hadn't.
Technology really frustrates me. Bad.
I only have "baby fever" when in a realtionship. When I'm not, babies are cute but I really don't want one.
I have a lil' dachshund that might be the cutest dog in the universe...
He's cuddled up in my moms robe on her side of the bed...
And I really love to blog and get to know other bloggers. I am so grateful that I have this wonderful thing in my life.
I hope that a few new people stopped by from the Wednesday Walkabout! What? You've never heard of that? Well, Head over to one of the following blogs.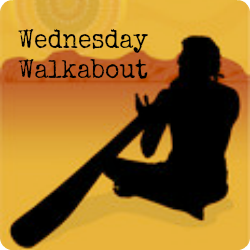 Link to a specific post. It doesn't have to be about anything specific! You're just sharing you lil' piece of the massive space that is the internet with others! Do it!