My grandma died...
Today marks two years that we have been living our lives without her.
I've only said a few things about my grandma on here, but she really was the most amazing person in the world. At least to my family and to anyone who met her. She died from pancreatic cancer that she had only been fighting for barely over a year. It's hard to believe that I get up and live every day of my life without her in it.
She was the person I went to for everything. Sometimes, even though it has been two years, I find myself dialing her phone number when I need someone to talk to or something to cheer me up. Not a day goes by that I don't think of her...
We got the news that she only had about 6 months to live during the summer before my senior year. I had just made the drill team and she was so proud of me. There was nothing she wanted more than to see me on that team...She only saw me dance with them one time at camp during the summer. She didn't see me graduate or join the Marines. She didn't get to be there when J popped the question and she won't be at my wedding...But I guess I'll just have to keep on living...
The worst part? She died on my cousin's birthday...This year, instead of making it a sad day, we decided to get together and have a party for him. Today he turned 15.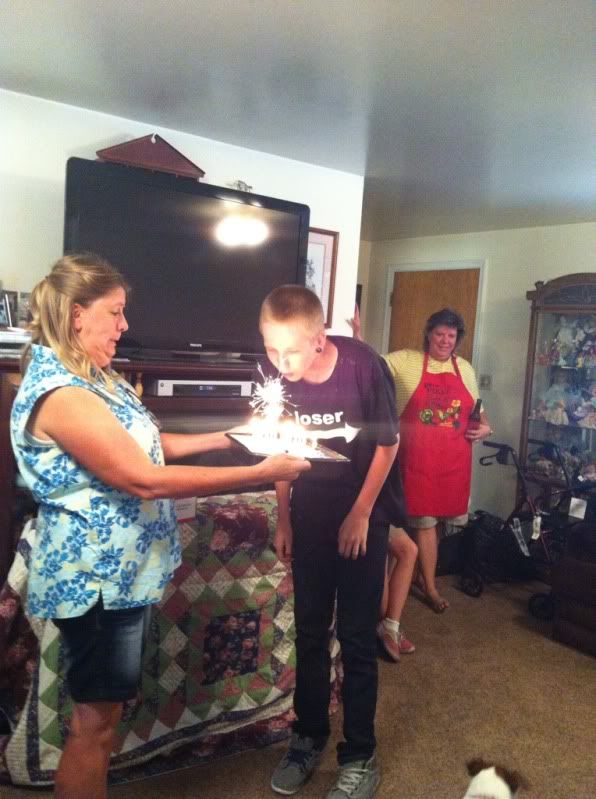 He got a bunch of cool presents and I made him his favorite dinner.
Better to have too much than not enough right? There's 31 enchiladas there...But they were delicious and worth every second it took to make them. And everyone loved them. I love to cook for a crowd that's not picky.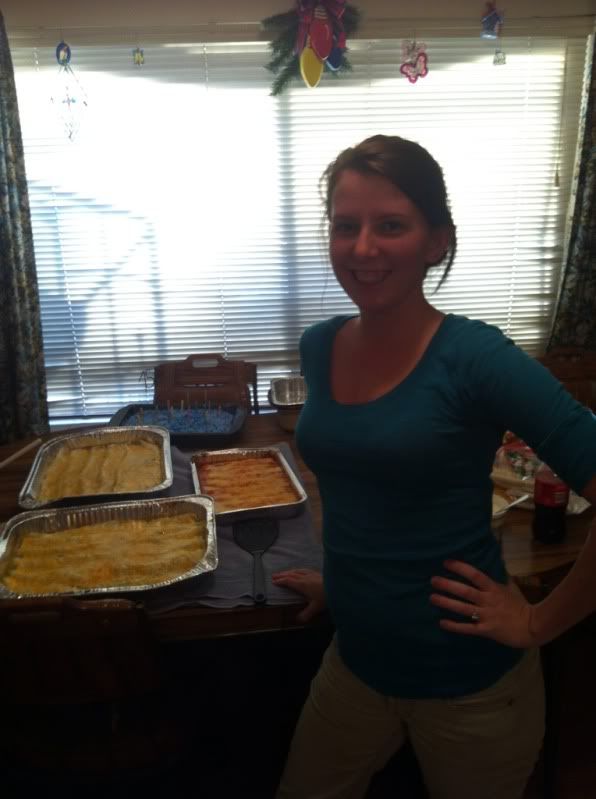 After all the food, cake, and icecream, we proceeded to play a game.
My grandma loved games and she passed that love onto us by playing them with us all the time. Every time we get together for a dinner, which is quite often because we all live very close, we play a game. Tonight we picked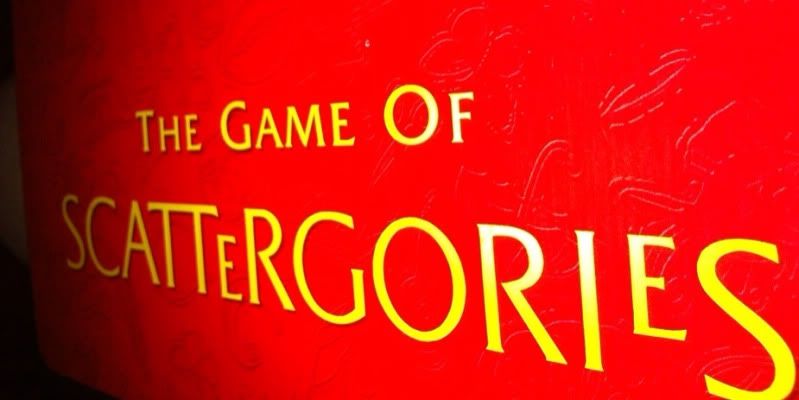 Unfortunately, it turns from fun to ruthless very quickly. It's impossible to win this game playing with our crazy bunch...
All in all, today was a really tough day. I'm reminded of what I had to go through right before my senior year started and the fact that I have to grow up with out my grandma. I hope that this day gets easier.