**If you have ever been to a baby shower, thrown one, had one or have ideas for one, please, read my
last post
! I need your help!**
It's
Sunday!
You know what that means? Time for the Sunday Social. Head over to Neely's blog
A Complete Waste of Make up
or
Ashley's Carnival Ride
to link up!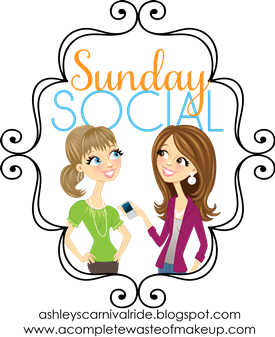 1. Name 4 jobs you've had in your life:
Get this...I've only had one job
in my entire life! I'm a relay operator for the deaf and hard of hearing
2. Name 4 movies you would watch over and over:
The Sandlot, Little Rascals, She's The Man, and Pitch Perfect. If you have see Pitch Perfect, or even if you haven't, I recommend watching this. When it comes out on DVD, I'm buyin it and watching it every. Single. Day. Until I leave for basic.
3. Name 4 places you have lived:
I have only ever lived here in the Salt Lake Valley actually. I live in the same house that my mom was raised in. Personally, I think that it's kind of cool :) Lots of history here.
Who wouldn't love it here....It's so beautiful.
4. Name 4 of your favorite foods:
Spaghetti, Pizza, Enchiladas, and Taco Soup (and cucumbers...but are only supposed to say 4....)
Here you will find all you need to know about food and me.
5. Name 4 things you always carry with you:
iPhone, Gem Wallet, hair tie, and a drink. I've almost always got something to drink with me.
6. Name 4 places you have been on v

acatio
n:
California (all over...Disneyland, 29 Palms, San Francisco, and beyond), Italy, Northern Idaho (cooler than it sounds!) Oregon/Seattle (my favorite vacation so far and the reason I want to move to Seattle)
That's my stand in lil' brother, Chase on the Ferry in Seattle. He's in the 9th grade and is now like a foot taller than me...
Who doesn't love Disneyland? Crazies. That's who.