Holy crap a lot of stuff is going on right now. And all good stuff for the most part! That doesn't happen very often so I'm going to shout it from the roof tops my blog and enjoy it while it lasts.
First of all, yesterday was the anniversary of the day that J asked me to be his girl friend. I was so excited to talk to him all day and he didn't end up having time to talk to me until the very end of the day. When I finally got to talk to him I nearly exploded with enthusiam...I was pretty excited. I told him happy anniversary and he finally unblocked
(he blocked me on Facebook because he thought it'd be so funny or something...uh, not funny...)
me from FB as my gift. How thoughtful right? Overall, a good anniversary and I got another gift that I'll be posting about later. I don't have a picture to go with it for now.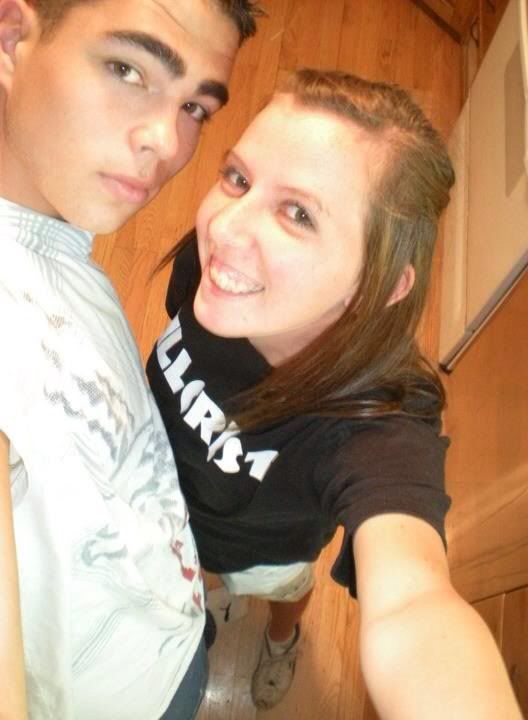 Also, I am on the 'Top 20' list at work! That means that I have one of the top 20 test scores in 4 call centers! All you get it a lame candy bar, but it's still really exciting. On top of that, I have the highest score on my team! Hopefully I keep it up. It would be nice to be one of those consistently high-scoring CAs...It's nice to know that you're good at your job and be recognized for it!
Next, I have finally begun to tear my room apart. I'm starting with all of the paper clutter and working my way up. Since I put my sewing machine in my room (probaly a really bad idea...) I haven't gotten much done because I'm just teaching myself how to sew cool stuff. That wouldn't be a problem if I didn't already have so much to do. It might be weird, but crossing stuff off of a To-Do list is one of my favorite feelings. It makes me feel so accomplished!
This next thing might be a little bit shocking... I'm going from the DEP in the United States Marine Corp...
And I'm trying to get into the Army Reserve. What the heck right?!
I'm actually really excited about it. With the Army Reserve, I have a lot of opertunites that I definitely would have had to pass up if I had continued to pursue going active duty Marines. So I'm currently working with a recruiter getting my package built up and I'm submitting all of my medical documents for review at the end of the month...I'm tyring really hard not to get my hopes up becasuse it's not unlikely with this type of injury that I will get denied, but I'm hoping for the best and trying to prepare myself for some disappointment.
If I do get in in these next few weeks though, I will start drilling with my unit, go to Basic Training in a few months, after that AIT and I'll be a freakin Soldier...after that, I can start school and ROTC and work on becoming an officer in the United States Army...What up?
Hopefully, there is even more good stuff to come but we all know what happens when Katie here starts to make plans and get excited about things...So, join me in hoping for the best, and preparing for the worst.