[EDIT: After reading this post myself, I realized that I said way too much stuff to tell a relatively short story. Here is the new and improved version of our love story!]
On
June 8, 2011
I swore into the Marines after a very long day at MEPS
(Military Entrance Processing Station).
It's a long process to get through medical and do all the paper work. By the end of the day, I was a proud Poolee of the United States Marine corps.
Shortly after my enlistment, my recruiter asked me to be a squadleader. In the DEP (Delayed Entry Program) it doesn't mean much to be responsible for other Poolees, but you're still expected to do certain things. In this case, I offered to pick someone up to go to PT.
Lucky me, that I had this responsibility, because if I hadn't, I never would have meant J. On July 1, 2011, I pulled up in front of his house (I was way early...I was worried I wouldn't be able to find it...I had to kill time for over 30 minutes before I could actually call him to say I was there.) He got in my car and I said hello and introduced myself. I took a mental note of how handsome he was and pulled away from the curb.
After that day at PT, we texted a little bit and got to know each other. Not very well though. A few days passed and it was the 4th of July. I was left high and dry without a date to go watch fireworks with. My friend had invited me to go with she and her boyfriend, but I wasn't about to be a third wheel. So after asking another friend from the DEP and getting turned down, I asked J. I was
completely
shocked when he accepted.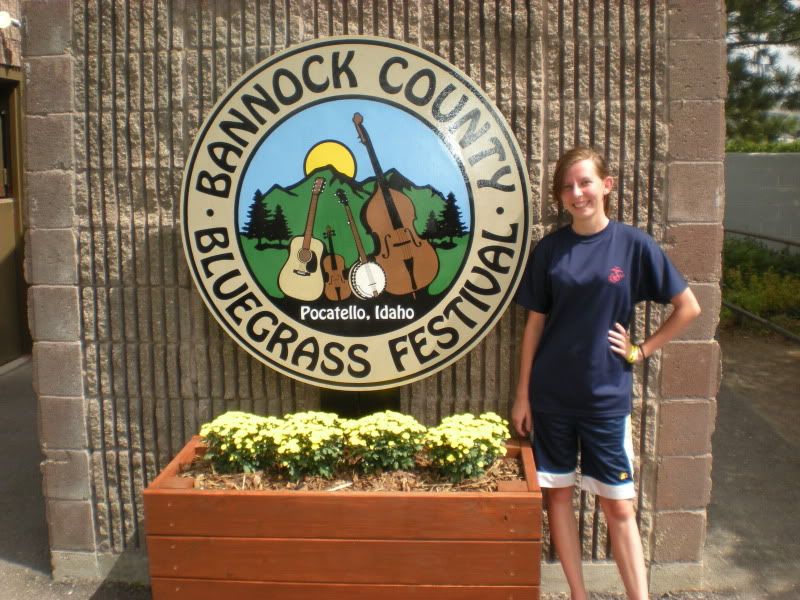 We drove up to this awesome look out point in downtown Salt Lake and watched fireworks all over the valley and talked about everything in the world. When I was driving him home around 2am, I found myself thinking that wanted to just find more stuff to do. I didn't want the night to end...
After that night, we went out every night for the rest of the month. And the month after that. I went to Oregon and Seattle with his family. He came with me to bluegrass festivals and we spent the whole summer falling in love and having more fun that I ever knew was possible.
When it came time for him to go to boot camp, on September 19, 2011 my heart was broken but I knew that that day had to come eventually, we spent that whole Sunday enjoying each other's company before he had to leave me for 13 weeks so as to become a United States Marine. That night I began furiously writing letters and getting in as much stuff as I could before my boot camp date (October 17, 2011) arrived.
Then, something very tragic happened that put a big twist on everything. On October 16th, the day that I was to go to the hotel to ship out the next morning I decided to go for a bike ride with a friend. He failed to mention that we were going mountian biking and I didn't even bring my helmet...Against my own better judgement, I went for it anyway and ended up getting injured very badly. I shattered and dislocated my elbow as well as fracturing a whole section of my radius. I also had a concusion that made me very confused. I didn't know where I was, how I got there, what had happened or what day it was and more. When I got the hospital, I was given morphine and a million other shots and they fixed me up and splinted me up and I had a BAD headache. I was a trauma 2. You can read the whole story
here
.
With J in boot camp, I didn't want to
tell him what had happened to me. His parents visited me in the hospital and I told them not to tell him what had happened. They tell you when someone you love goes to boot camp that you shouldn't bother them with things that they can't do anything about. So I chose to tell him that my boot camp date was moved back 3 months so that I could continue to write and receive letters up until he graduated. I told him my boot camp date was December 12th. He graduated on December 16th.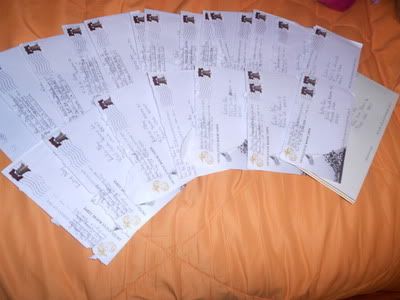 I'm Mean.
So I wrote him for the rest of boot camp and I showed up at his graduation with his family and I surprised him. He was so happy to see me. It was so worth the wait. 13 weeks apart in a brand new relationship was extremely hard, but when we met again, it was more amazing than ever before. It's true what they say; distance makes the heart grow fonder.
Seeing him march across that parade deck and try really hard to keep his bearing and not cry when he hugged me was possibly the best feeling in the world. I was so proud of my Marine and so beyond excited for my chance. (At that point, I didn't know I was going to get disqualified) He was a little bit upset that I had lied to him, but he got over it in a hurry because he was so happy to see me. All day he kept hunging me saying, "I can't believe you're actually here!"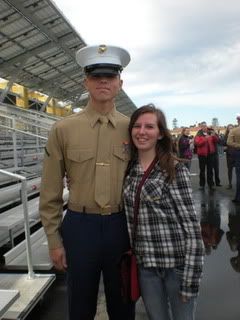 Our first few days together were tough. I had to share him with his family and we barely got two seconds alone, but nevertheless, I was just so happy to be able to look at his face that I could really care less at the time.
On Christmas day, he got down on one knee and asked me to marry him. Of course, I said yes. And herewe are. Waiting on the Marine Corps to tell us what to do and how to do it.
He is currently stationed with his unit and we are just waiting for the stars to align and the time to be right for us to be together forever and live happily ever after...